Belle Rosewood Sequin Dress
$51.00
Who said the star has to go on top of the tree? Shine this holiday season with this fun sequin dress! Full of personality, we know you will love the comfortable stretch this fabric has. Easy to wear with the velvet skirt and sequin bust, you can't go wrong!
Details
Model is 5'7, bust 34C, waist 26", hip 35", pant size 26.
Wearing size Small.
True to size, take your usual.
90% Polyester, 10% Spandex
Hand wash cold, do not bleach. Hang to dry.
Questions about fit? Email support@jessakae.com
Customer photos
Discover photos of our customers. Share your unique experience of using the product.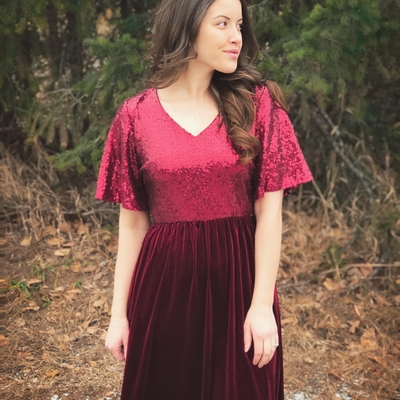 You might also like