Dorothy Daisy Dress in Burgundy
$44.00
Get on the list!
We will notify you when this product becomes available.
A gorgeous vintage wrap dress is a must-have if you are keeping up with this seasons fashion. The best part about it is the practicality of the faux-wrap design and the femininity of the draping fabric and linear angles. Its puffy sleeves and dainty daisy pattern add a vintage vibe that is authentic and lovely. Throw it on and twirl around with the ease and confidence that come from looking this great. 
100% Polyester
nursing friendly 

Paige is 5'6, bust 34C, waist 27.5", pant size 7 wearing a size small
Customer photos
Discover photos of our customers. Share your unique experience of using the product.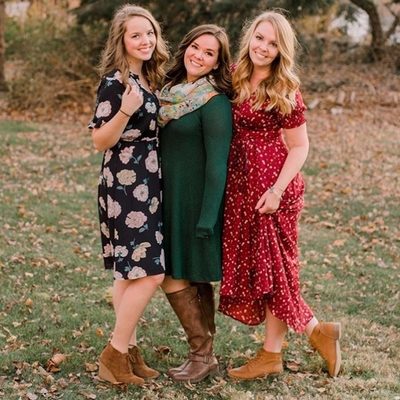 You might also like