Penny Block Print Maxi Dress
$67.00
Fuel your soul with kindness.
This wistful maxi dress is above and beyond any other. The lightweight fabric and draping shape create a gracefully lengthening silhouette unlike anything else we've made before. Its woven texture cascades so beautifully down, making it universally flattering. The smocked waistline pulls in at the perfect height and gives a subtle goddess-like essence to the entire piece. It is baby bump-friendly, has pockets, and remarkably comfortable.
JessaKae Original
Model (Jessa) is 5'6, bust 34D, pant size 4.
Wearing size Small.
Model is 5'5, bust 38DD, waist 38", pant size 16.
Wearing size X-Large.
Self: 100% Rayon | Lining: 100% Polyester
Questions about fit? Email support@jessakae.com
Customer photos
Discover photos of our customers. Share your unique experience of using the product.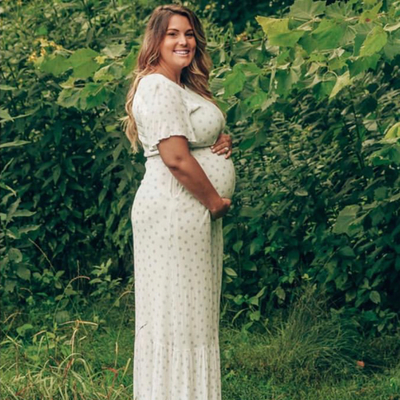 You might also like