Go-Getter Cardigan
$39.00
Go your own way.
This wear-it-everywhere cardigan is an absolute wardrobe staple from Autumn to Spring. Its longline design is simple and elegant, making it easy to dress up or wear casually. Its midi length will go beautifully with any of your favorite dresses and skirts, but it will also cozy up your favorite tank+jean combo. With our huge variety of colors and it's irresistibly soft knit, you are definitely going to want more than just one of this lovely cardigan, and no one is going to blame you for it. 
Model (redhead) is 5'7, bust 34C, waist 27", hip 25, pant size 4.
Wearing size Small.
True to size
52% Viscose, 28% Polyester, 20% Nylon
Questions about fit? Email support@jessakae.com
Customer photos
Discover photos of our customers. Share your unique experience of using the product.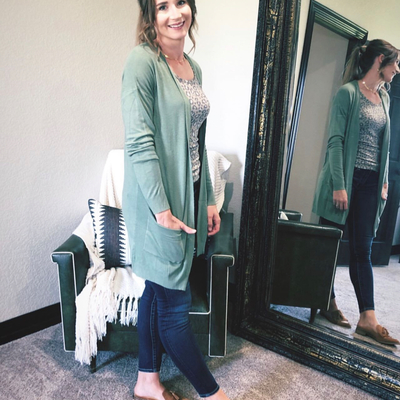 You might also like