Bell Sleeve Dress in Marigold
$42.00
Get on the list!
We will notify you when this product becomes available.
There is something so stunning about this simple slip on dress. The cheery color will work to put a smile on everyone's face and put a skip in your step. It adds so much to the minimal and modest silhouette, without needing anything flashy or unpractical. A gathered waistline and some darling flutter sleeves are all this dress really needed in order to be absolute perfection. Be ready to catch eyes and drop jaws all day long in this beauty. 
100% Cotton
Made in USA
Hannah (blonde) is 5'4, bust 32B, waist 25". Hips 33", pants 25 wearing a size small
Karlie (brunette) is 5'10, bust 36C, waist 38", pant size 14 wearing a size large
Customer photos
Discover photos of our customers. Share your unique experience of using the product.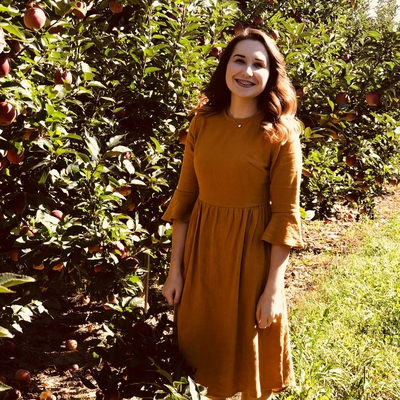 You might also like