Ruche Dentelle Dress
$60.00
Get on the list!
We will notify you when this product becomes available.
Having a white dress on hand is an absolute must, and having one that looks this good only makes things better. The ruffled lace sleeves add a fun trend to such a classic and elegant piece. Blooming with lace from top to bottom, it creates an entire look full of dimension and texture all on its own. That way, all you have to do is thrown on some shoes and you can be out the door looking drop dead gorgeous in seconds.
JessaKae Original
100% Polyester

Monica (brunette) is 5'8, 32B, pant size 26 wearing a small
Customer photos
Discover photos of our customers. Share your unique experience of using the product.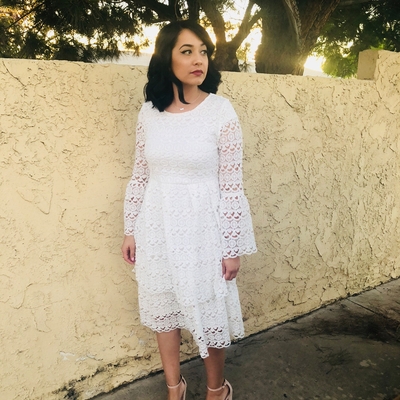 You might also like